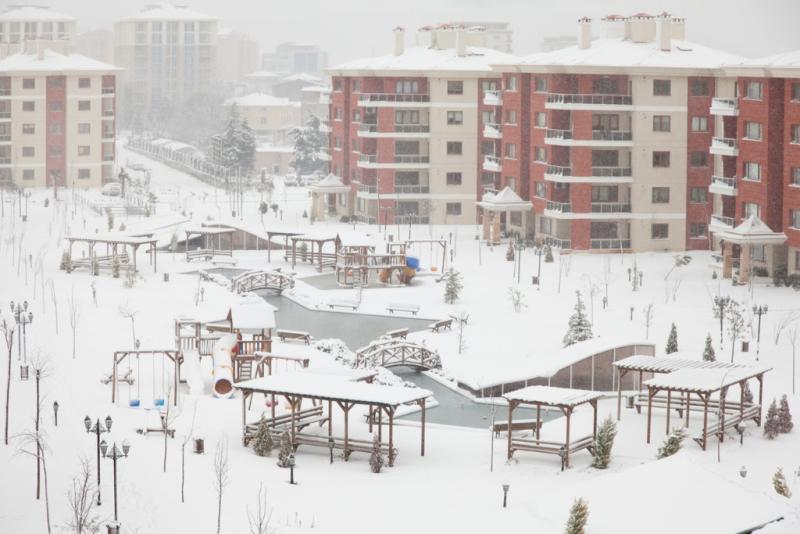 How To Prep Your Community for a Winter Freeze
The winter months are a time to slow down and spend more time indoors with loved ones. Prepare your community well in advance of winter weather and avoid the headache of broken pipes and drafty apartments.
Schedule the maintenance team to perform seasonal inspections and maintenance of the grounds in preparation of winter:
Check the seals around windows and doors, and repair or replace the weather stripping as needed. This will help keep residents' homes warm once the temperatures drop.
Trim back dead and damaged tree limbs to prevent any damage to property during a winter storm.
Wrap the exterior pipes to prevent them from breaking.
Clean the gutters and remove debris to prevent ice from forming.
Most important, inform residents of your seasonal maintenance checks and encourage them to report issues now before they become a problem later.
Help your residents prepare by reminding them to do the following:
Bring outdoor plants inside ahead of anticipated freezing temperatures.
Keep drapes closed to prevent warm air from escaping.
Keep rock salt on hand to prevent slipping on icy steps and walkways.
Create an emergency kit in the event of a severe storm.
Stock up on nonperishable food items, water, and any prescription medication.
Avoid the last-minute rush and stock up on our "must-have" freeze warning products now.